On the login screen yesterday in Guild Wars …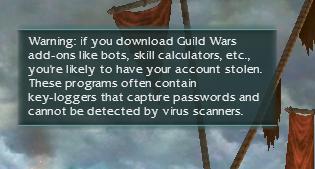 Well, I don't like the sound of that.
Seems like something you shouldn't have to tell people though, but I do have an inborn mistrust of psychotic internet strangers and their promises of ingame riches. Which is nice.
***
At first glance, this seems just an unfortunate choice of surname at the character creation screen or possibly Bunny is an orinthologist: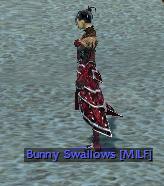 Then I spotted the guild tag and it all became clear to me.
"Bunny" needs a slap upside the head.